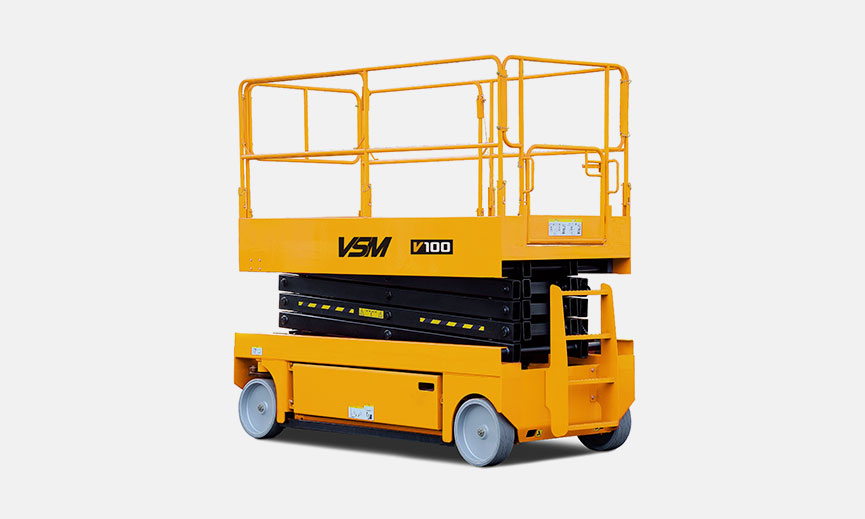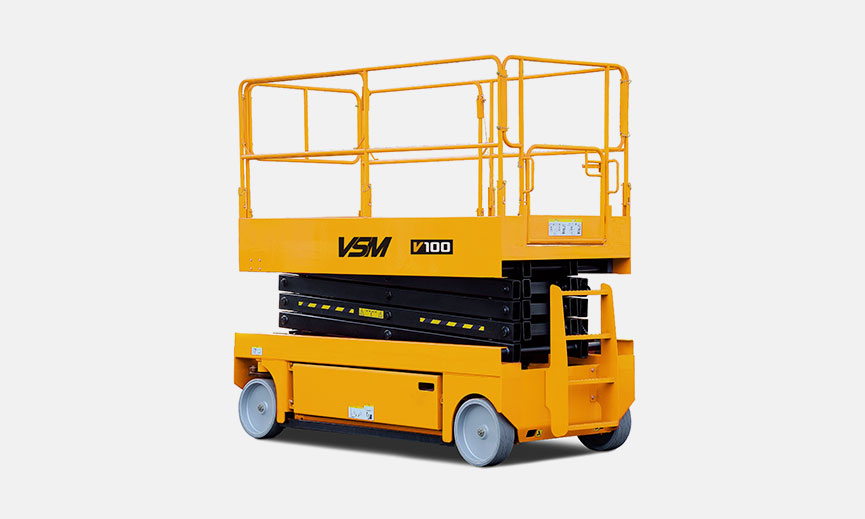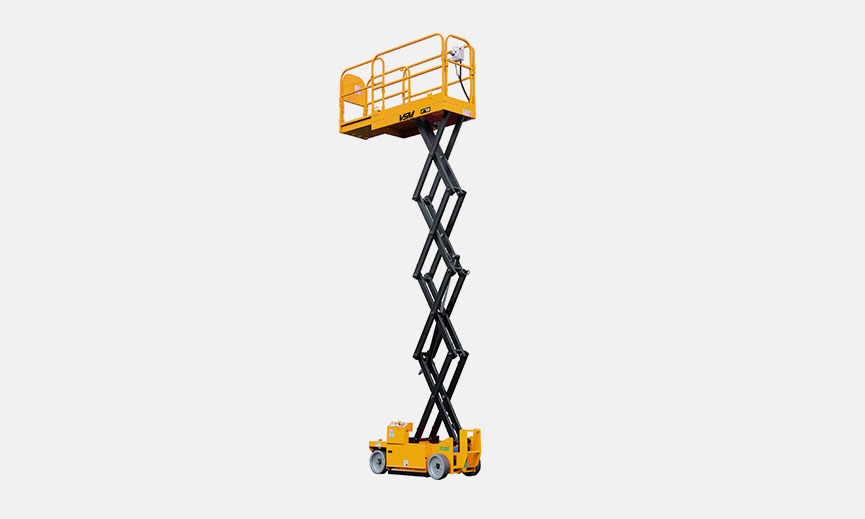 Model
XE78
XE100
XE120
XE140
Working height(m)
7.8
10.2
12.2
14.1
Platform height(m)
5.8
8.2
10.2
12.1
Rated capacity(kg)
230
450
320
320
Capacity of extension deck (kg)
110
140
140
110
Power Type
Battery
Battery (V/Ah)
24/225
24/340
24/340
24/340
Electric Controller
Danaher/Curtis
Over length (m)
1.89
2.8
2.8
2.8
VSM self-propelled electric scissor lift use the proportional system: control the speed of traveling and lifting as you need.
Control box: this box is including the function of traveling and lifting, when you use the joystick, you can operate the machine with only one hand.
Self-leveling sensor: when the tilt degree is more than 2, it will alarm
All the parts of the hydraulic system and electric system are located in the side doors, convenient to repair.
Alloy steel axis, to make sure the safety, reliable and efficient.
Using the hydrostatic transmission system technology.
Proportional control
Anti-overturning system
Self-leveling sensor
Internal charger
LED display.
Extension deck
Alloy steel axis
Hydrostatic transmission