VSM Forklift(HANGZHOU VANS MACHINERY CO., LTD) is a professional material handling solution provider combining research, manufacturing, sales and service. VSM's manufacturing hub is located in one of the biggest forklift manufacturing cities in China-Hangzhou; Closest ocean ports Shanghai & Ningbo. Our factory covers an area of 87,000 square meters, and has over 180 employees. Our factory has over 30 years of forklift manufacturing experience, with an average worker experience of over 7.5 years.
Mission and Vision: (1) Mission: We are committed to providing customers with the best material handling solutions to make work easier and more efficient; (2) Vision: Everyone who chooses our products can enjoy VSM products. Bring efficiency and effectiveness and become our permanent partner.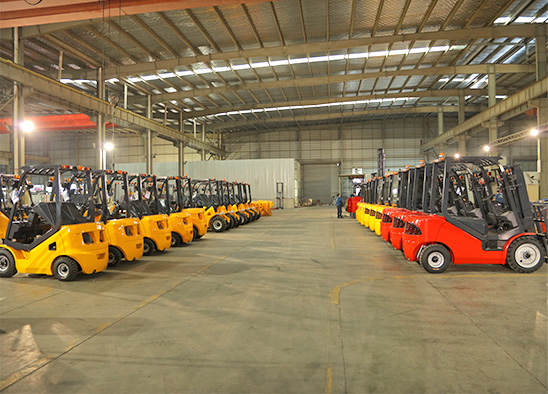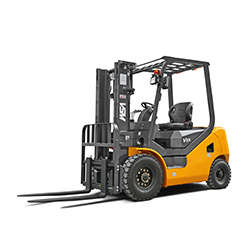 Forklift Truck
1.5-16.0T Diesel Forklift
1.5-8.0T Gasoline LPG Forklift
1.5-16.0T Electric Forklift
2.0-5.0T Rough Terrain Forklift
VSM knows
"Good reputation comes from good quality and good services".
To guarantee quality, VSM products use high quality parts, such as: Japanese and American original engines for IC forklifts; European & America controllers& batteries for electric forklifts and warehouse equipment; Japanese brand hydraulic system; the finest Chinese brands for transmission, cylinder, cooling system, and tires.
All VSM products are all ISO9001, ISO 14001, CE,& EPA certified. 90% of VSM's total sales are sold internationally to more than 80 countries across the world today.
We guarantee after-sale service: VSM offer 1 year or 2,000 working hours warranty. VSM full English speaking after-sale service team available to provide the highest quality and most prompt after sale service.
Our passion and commitment to excellence has helped bring convenience and satisfaction across many industries. With your support, we believe we can help elevate VSM into one of the standard bearers of our industry, driven by our passion and drive to provide the highest quality product and service.