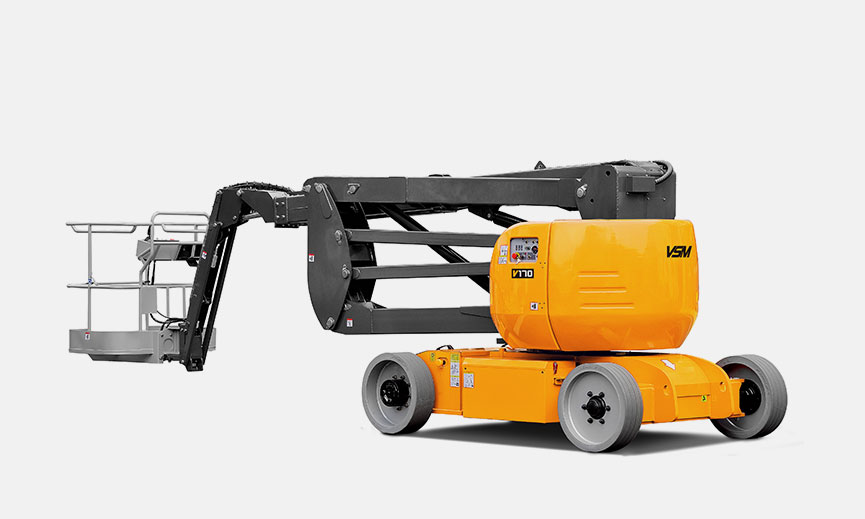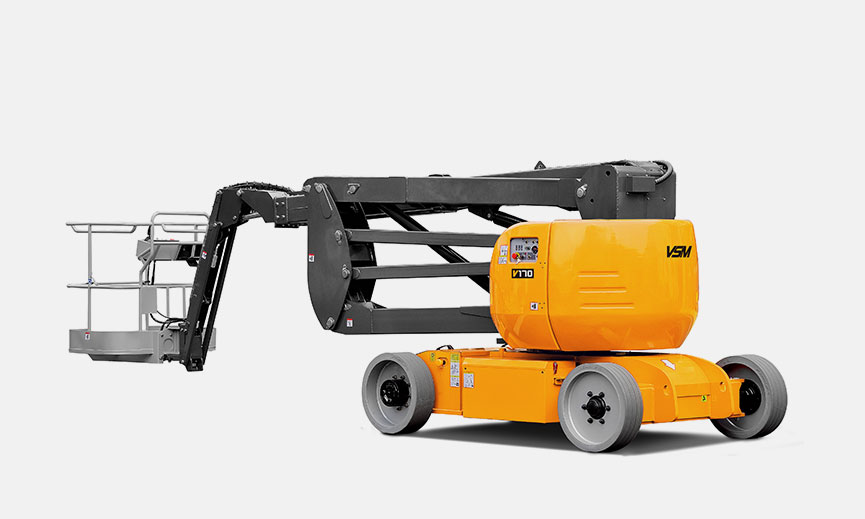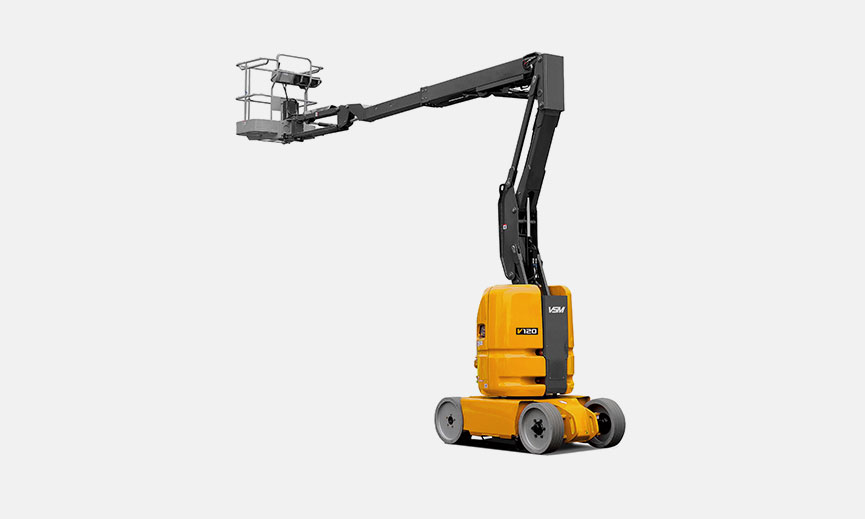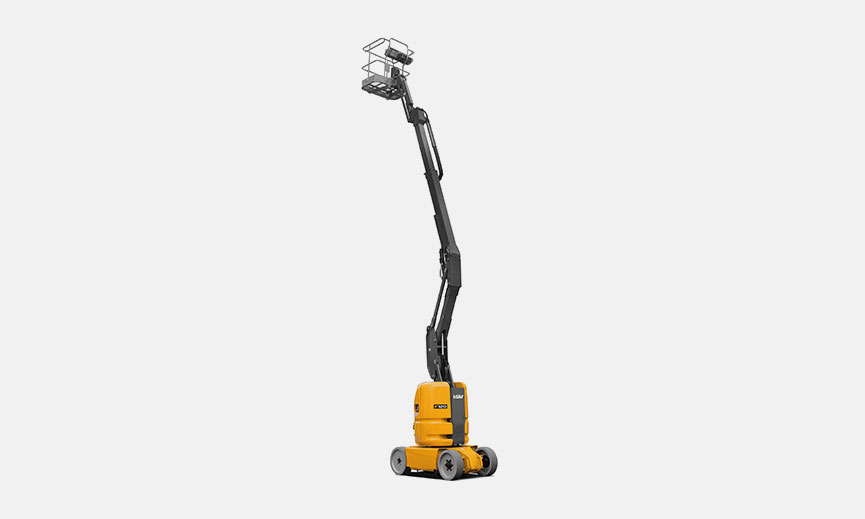 Model
GT120
GT170
Working height(m)
11.95
16.75
Platform height(m)
9.95
14.75
Capacity(kg)
200
Power Type
Battery
Battery (V/Ah)
330, 2X24V
330, 2X24V
Electric Controller
ZAPI
Length(storage) (m)
3.74
5.4
Double rails baskets: Protect your hand. The floor of basket is with tight mesh, that can make you to observe the situation in the ground.
Standard tracking battery: Reduce 40% of the charge time, raise 50% of the life time.
The system anti-overturn.
This machine has articulation boom which can work across the obstacle. It can carry two people and some tools in the basket. The machine allows you to operate it in limited place with narrow design and small radius turning system. You can operate the machine from basket or base control, so when you want to move it. You do not need to go down the machine. Multi-motion control allows you to operate several actions simultaneously. With this machine, you can do work more efficient and comfortable.