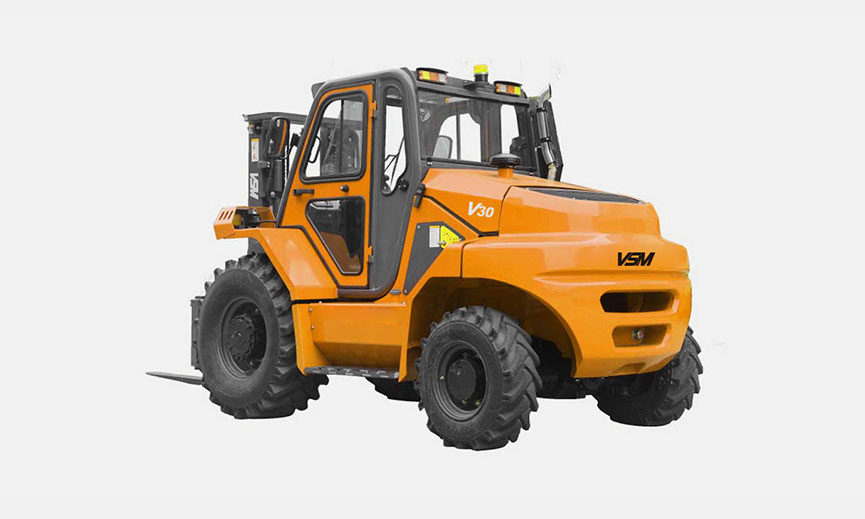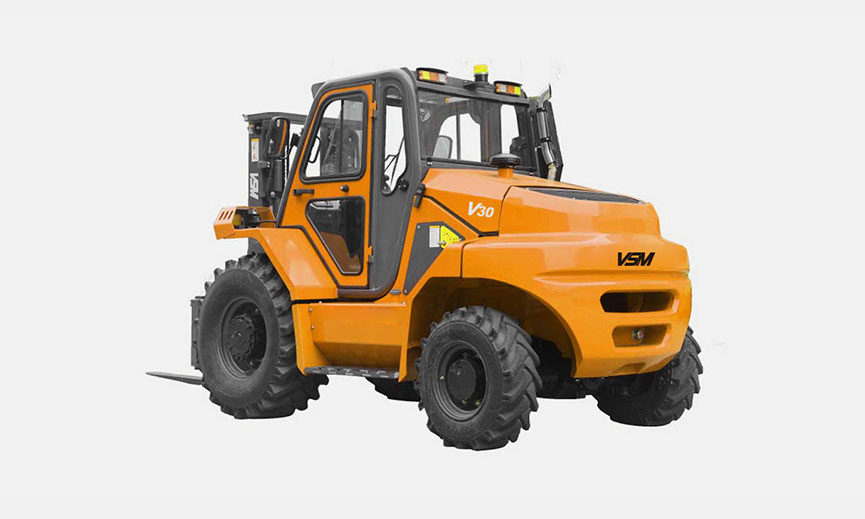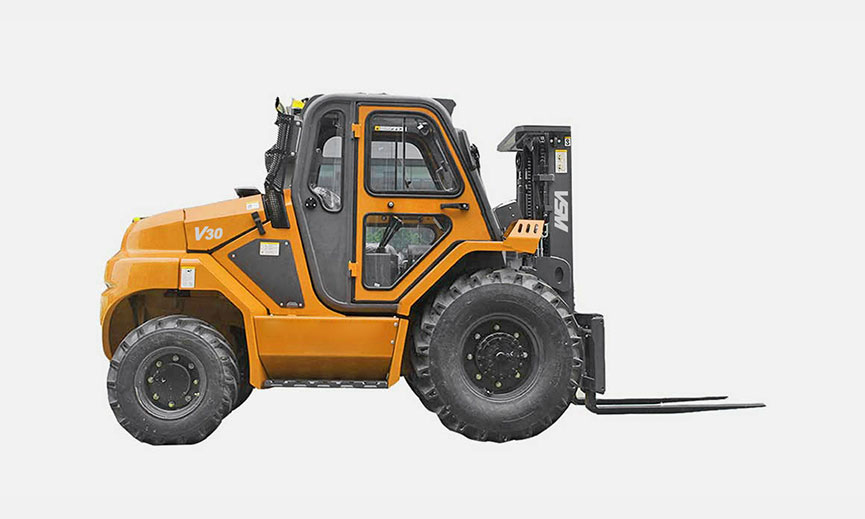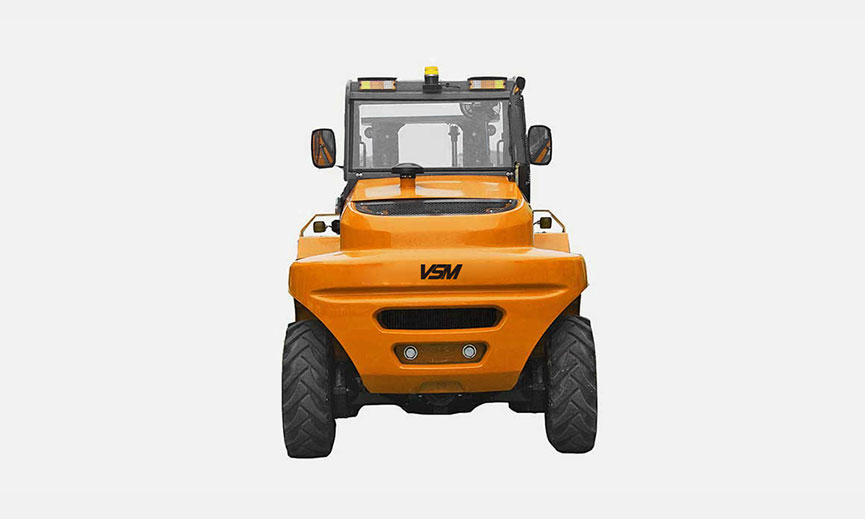 Model
FD30RT4(CPCD30)
FD35RT4(CPCD35)
Power Type
Diesel
Engine
Xinchai/ Yanmar 98/ISUZU 4JG2/Cummins B3.3
Rated Load Capacity(kg)
3000
3500
Load Center(mm)
600
Tire size/Type
405/70-20 front; 10.0/75-15.3 rear; Vacuum Tire
405/70-20 front; 10.0/75-15.3 rear; Vacuum Tire
Overall Dimensions(without Fork)(LxWxH(mm))
3252*1835*2230
3252*1835*2260
VSM 4WD rough terrain forklift's top cover ceiling adopts high-stength steel plate stamping.
Wide view mast prepare driver perfect view, compare with normal mast, it's 10% wider, which provide more efficient and safety.
Vertical exhaust with good drainage performance, provide all weather operations and prevent ground dust, rain from entering the inlet.
Using switch to control between 2 and 4-wheel drive.
The forklift using 4-wheel driving system, both front and rear axles have adaptive limited-slip differentials.
Using electronic shift handle, easy operating.
Patented self-designed axle & transmission
Compact size meet with European standard
Upward steering cylinder
Wide-view mast
High quality vacuum tyre
High ground clearance
Wet Brake System
2WD/4WD Switch
Front Rear Differential lock