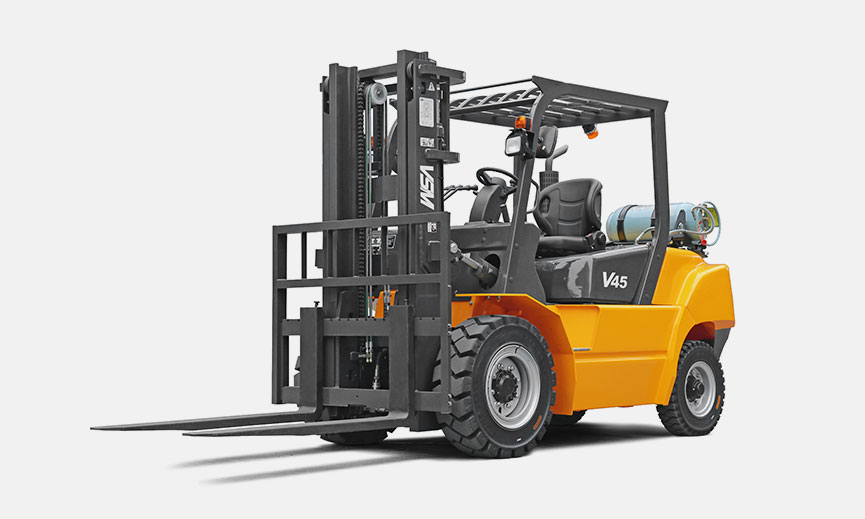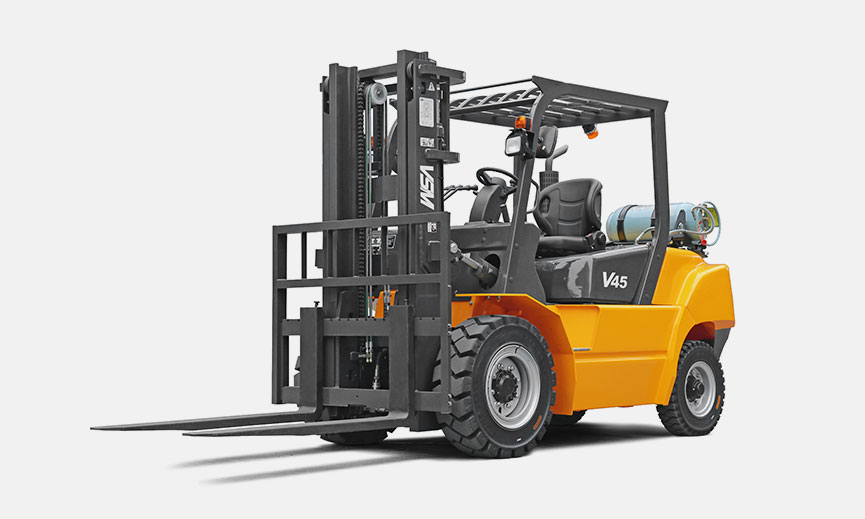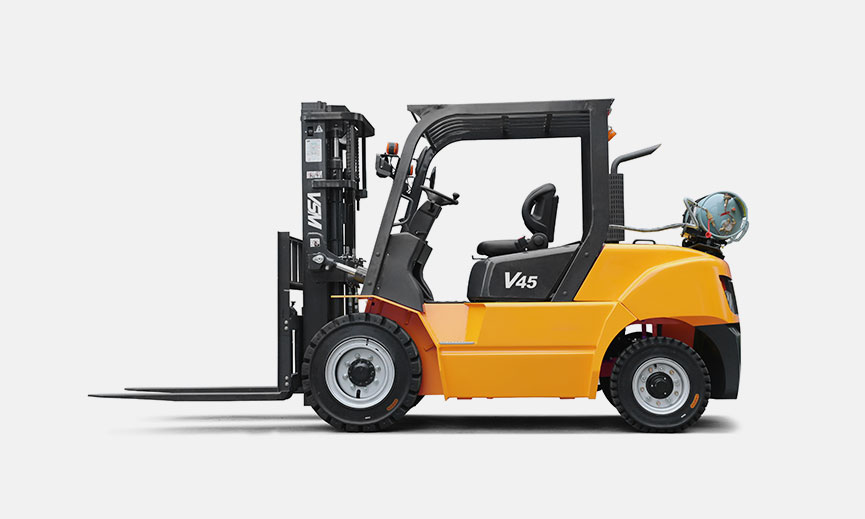 Model
FGL40(CPQD40)
FGL45(CPQD45)
FGL50(CPQD50)
Power Type
Gasoline and LPG
Engine
GM4.3
Transmission
Powershift(Hydraulic)
Rated load Capacity(kg)
4000
4500
5000
Lifting Height(mm)
3000
Load Centre(mm)
500
Overall Dimensions(mm)
3091×1480×2240
3091×1480×2240
3125×1485×2240
Turning Radius(mm)
2790
2790
2830
Tires
Front:300-15/ Rear:7.00-12(Pneumatic )
Self Weight(kg)
6600
6800
7100
If you want to handle a 4500kg cargo in the container,the small machine cannot do that.If you need to lift a 4600kg product, big 5t machine is too expensive for you to choose.To all these dilemma, VSM 4.0-Mini5.0t Gasoline&LPG range can be the optimized choice.
Equipped with world-class G.M4.3 Engine with PSI Convertor System.
High efficiency is also delivered through the performance of the axles,the excellent brake system make sure the forklift operate with safety,the steering axle provides prompt and precise feedback to the driver when steering.
The operator cabin is reasonable-designed considering its space,layout of the steering column and instrument displayer,file storage,suspension seat.
The wide-view mast provides the operator with a wide visibility,improves the efficiency and guarantees the safety.
Robust and Reliable gas Engine
Ergonomically design
Wide-view Mast and Container Mast for Choice
Fully Integrated Frame and Suspension Chassis
Excellent Cooling System and Heat Releasing System
Easy to maintain and repair
Lower Gravity
Emergency Stop Switch
Multiple Option Available for Choice