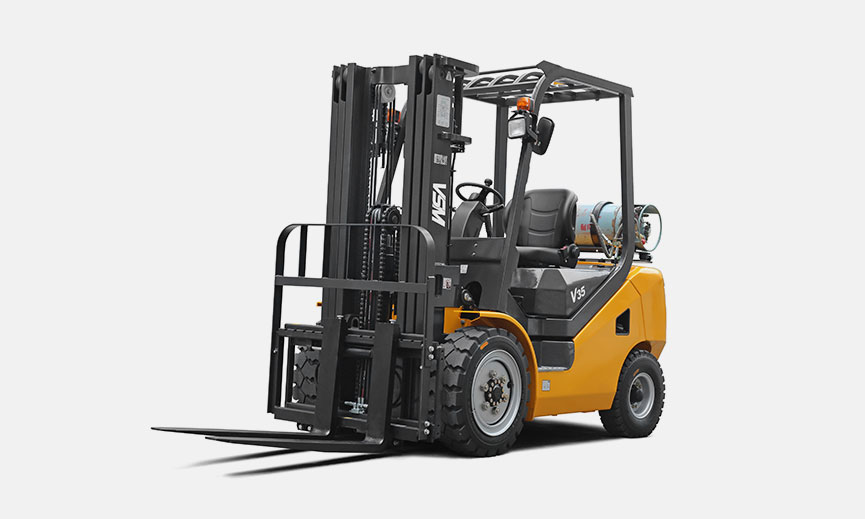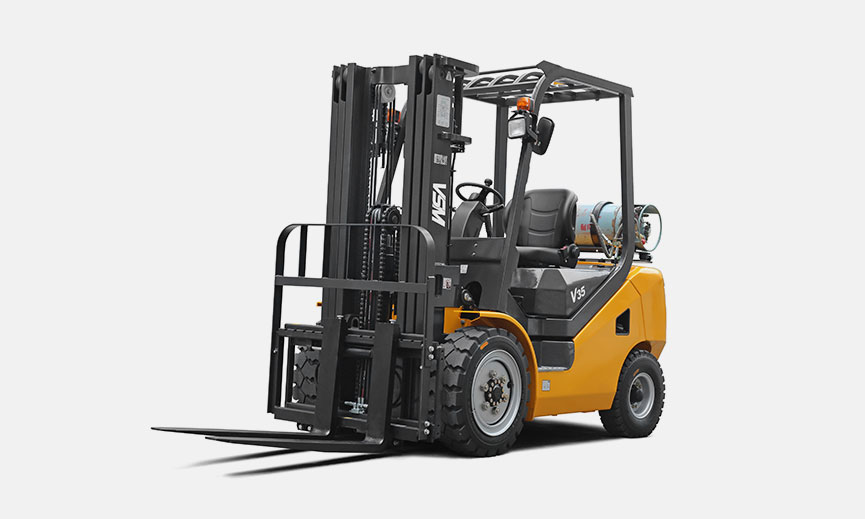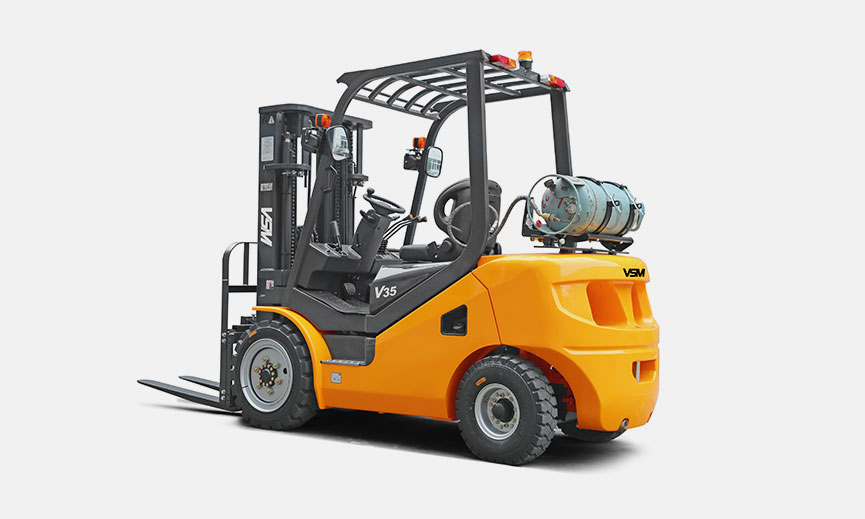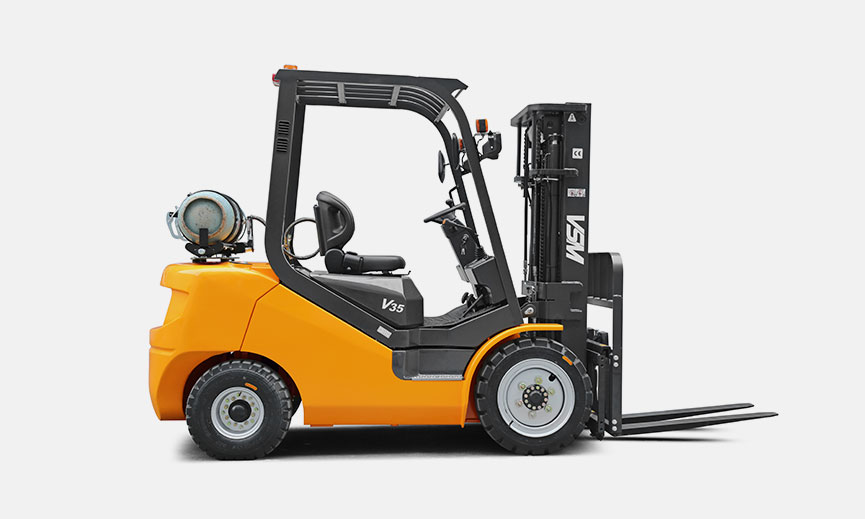 Model
FGL30(CPQD30)
FGL35(CPQD35)
Power Type
Gasoline and LPG
Engine
NISSAN-K25/GM3.0
Transmission
Powershift(Hydraulic)
Rated load Capacity(kg)
3000
3500
Lifting Height(mm)
3000
Load Centre(mm)
500
Overall Dimensions(mm)
2700×1225×2235
2775×1225×2235
Turning Radius(mm)
2425
2500
Tires
Front:28*9-15/Rear:6.5-10(Pneumatic)
Self Weight(kg)
4460
4475
VSM Counterbalanced Gasoline/LPG Forklift choose Japanese imported Nissan K25 and USA IMPCO Convertor System,for USA market,we also offer GM3.0 with PSI system to meet the demand.
High efficiency is also delivered through the performance of the axles,the excellent brake system make sure the forklift operate with safety,the steering axle provides prompt and precise feedback to the driver when steering.
The operator cabin is reasonable-designed considering its space,layout of the steering column and instrument displayer,file storage,suspension seat.
The wide-view mast provides the operator with a wide visibility,improves the efficiency and guarantees the safety.
Because of the reasonable layout of engine,transmission,axle,counterbalance and chassis,the whole truck is with low gravity,this feature guarantee the stability and driving safety of the forklift.
Robust and Reliable gas Engine
Ergonomically design
Wide-view Mast and Container Mast for Choice
Fully Integrated Frame and Suspension Chassis
Excellent Cooling System and Heat Releasing System
Easy to maintain and repair
Lower Gravity
Emergency Stop Switch
Multiple Option Available for Choice