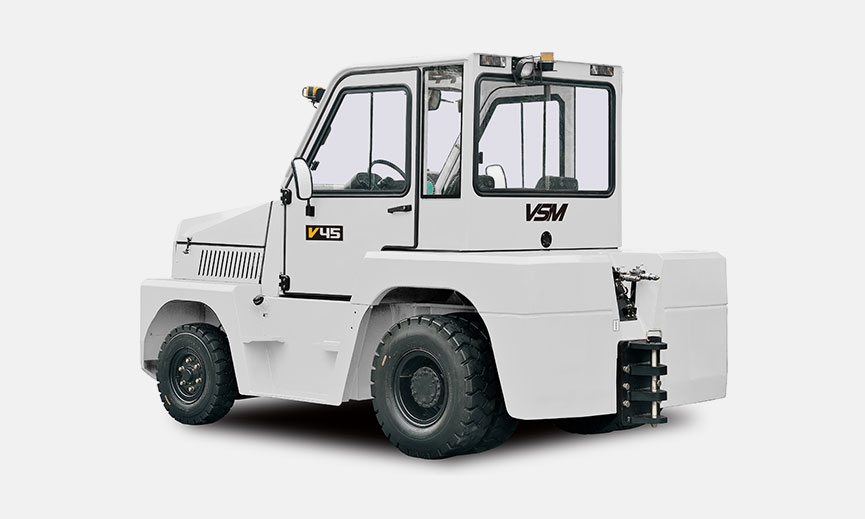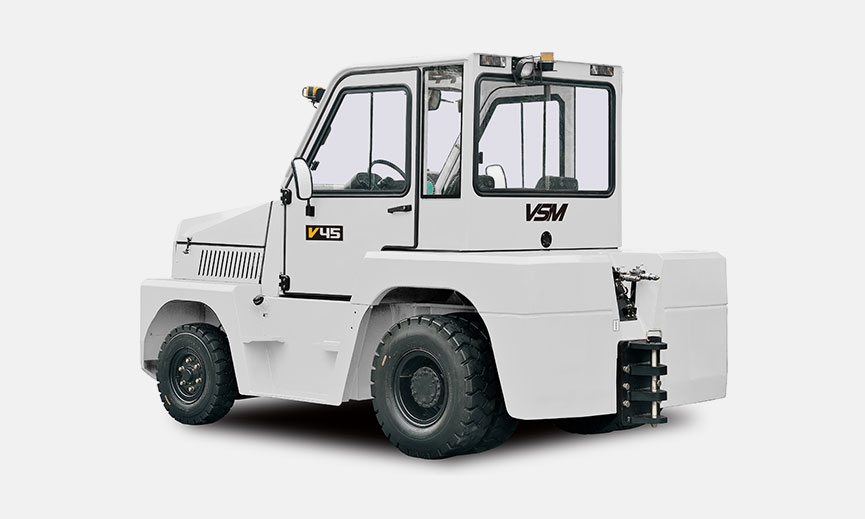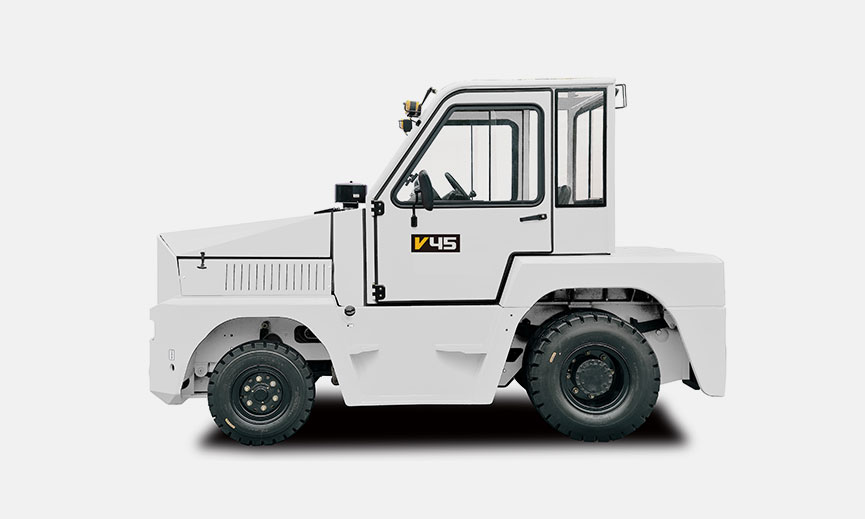 Model
QCD35
QCD40
QCD50
QCD60
QCD70
QCD80
Towing weight(Kg)
47000
53000
66000
80000
90000
100000
Max.Drawbar pull(Kn)
35
40
50
60
70
80
Travel speed(Km/h)
28
30
Engine
Isuzu/Cummins
Transmission
Okamura(Japanese)
Tire size
Front:7.00-12 Rear:7.50-16
Front:7.50-16 Rear:9.00-20
Dimension(mm)
3095x1930x2383
3095x2180x2443
VSM QCD35-80 IC towing tractor's body choosing modern large circular arc streamline surface modeling, low chassis body, and the cab layout, rich visual sense of tension and strong driving force, is in accordance with international design trend.
The hydrodynamic drive system prevents the misoperation of shifting gear.
Adopt horizontal cylinder steering axle and full hydraulic steering gear, the steering force is less than 10N. Optional synchronous steering system provide good stability, especially suitable for lone-distance road in the airport and so on.
Low speed high torque motor match well with high efficient transmission, and power is strong, the vehicle with high efficiency, excellent of the economy.
Vehicle use non-asbestos material.
Easy maintenance: You can open the cover, the engine, fuel tank, water tank, oil pump, steering gear, brake master cylinder are all exposed, the structure is conducive to the maintenance.
Japanese, U.S original engine and gearbox
Full-closed cabin
Transmission temperature warning
Neutral safety switch
Engine oil pressure warning
Sun shield
Rear combined LED
Hydraulic & Steam Push Fluid braking system